Computers, Hacking
Hey, its been a while I've blogged, so, here we go, a quick blog on how to bypass that annoying pop up, that would ask you to login to so call check your age… Seriously, a page going to check age?  hahahaha… its a joke! any Tom, Dick and Harry could easily set up a Facebook account with fake age, is that hard to do?  So why these pages would ask you to login via Facebook in order to view them, well, the logical explanation is simple, they would harvest your info, your Friends info, your post and take that as advantage to market things to you… that's all… 
Well, we can easily ignore these pages and move on, but sometimes, we really want view what is in that page… 
!!!! This is done with Apple MAC OSX Safari,
!!!! it can be done in Google Chrome and Firefox
!!!! it can be done with some Tablets and Smartphone as well. 
So, as example, I've line up some steps with example, 
1. Example Webpage
2. The POP UP and Login 
3. Clear the POP-UP
4. View without login and the POP-UP
Let's do this, 
1. The example page I'm using is :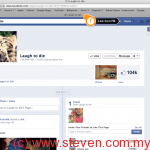 2. The POP-UP and Login: 
That page, whenever you click on any post, it brings you to another page to view the content, that looks like this: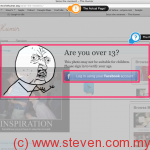 As you can see, the POP up is there to force you login via Facebook, saying they need to check your age, upon clicking on the login: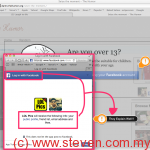 Another Login page pops out and asking you to login… and its clearly explains what they will harvest!!! 
3. Clear the POP UP: 
So, when you see something like that, don't navigate away, but, do these to get rid the pop up and you can continue browsing without that login page… ( but this is only TEMPORARY, while you are still there, clicking a hyperlink, you may need to start over again to clear the POP-UP ). 
Click the Show WEB Inspector from the Safari Menu;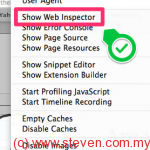 then, you would get something like this, and proceed to delete the line highlighted, ( Only that line )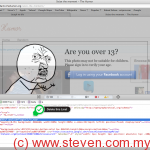 4. View without login and the POP-UP… 
After you deleted that line, Wolaaaa!! the POP-UP disappears…  🙂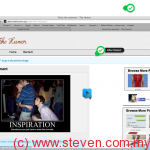 # Note: 
> not all webpage have the same lines, you gotta do some digging
> the POP-UP is known as iframe 
> Some webpage is worth to login with FB.
So, that's all, thank you for viewing and Like the page if you like it. 
### Upcoming Blog, PART2 of WPA Cracking and How to SEO for your webpage ### 
*all this DEMO was done in a Controlled environment, no DOGS or CATS were harmed during  the production of this DEMO. 
*all the webpage referred here, is purely as an example only, this is not to accuse or bring the page owner down! purely educational purpose
*If anyone have disagreement, please email to the author with subject line : "PLEASE REMOVE POST", the Author would disscuss the matter with his Lawyer and do the necessaries